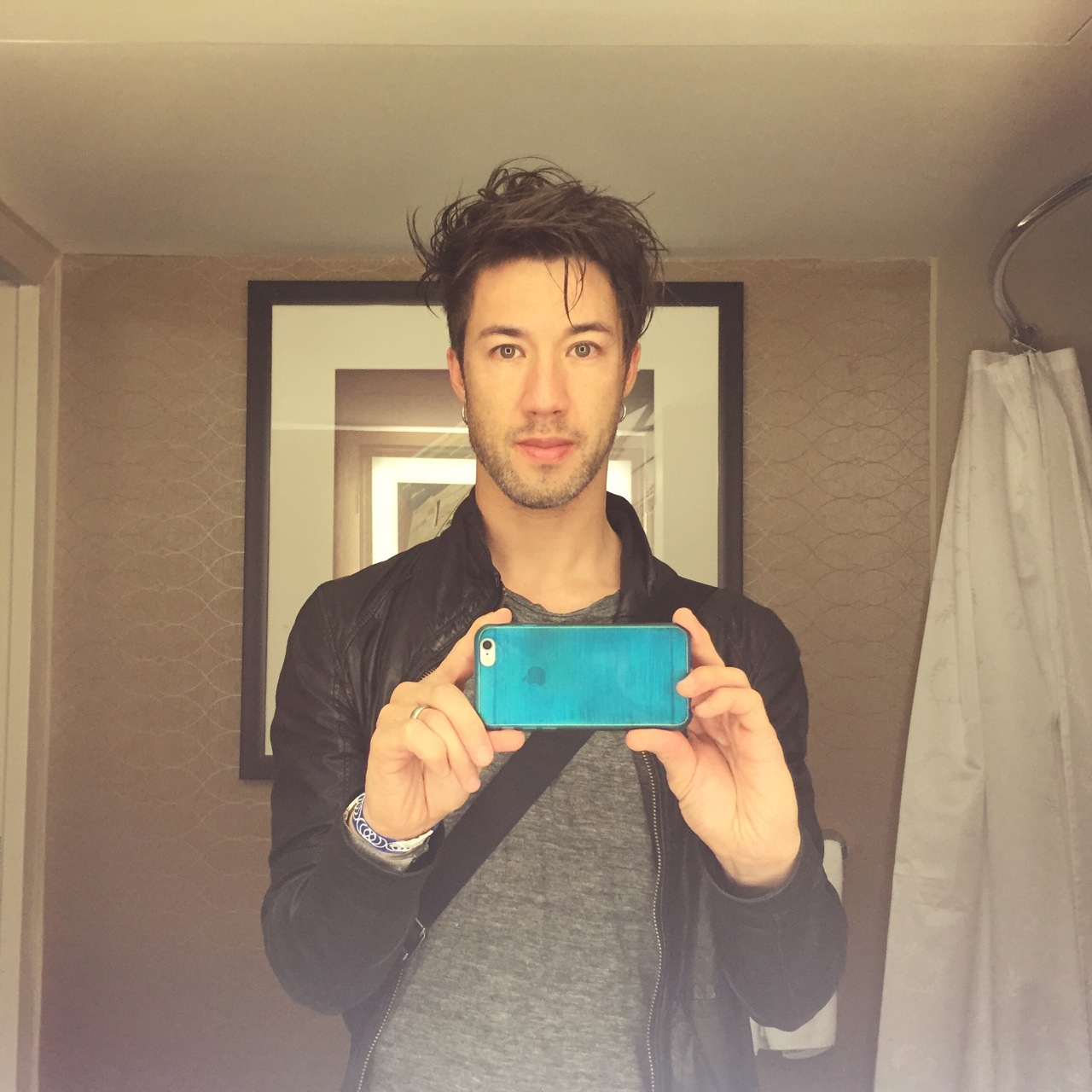 I had a lot of hobbies growing up. I played sports, and I skateboarded a lot. I also played trumpet and piano in my middle school concert band. However, I remember always Iooking over my shoulder to watch the guys playing the snare and bass drums, and thinking that it looked way more fun than the trumpet.
So, when I was fourteen years old, and I moved from middle school to high school, I joined the concert band as a drummer. The band director put me in the back of the room with a pair of sticks, and I started learning the xylophone, timpani, and snare drums. I think it helped that I could already read music due to my trumpet studies, so I basically just started practicing my drum rolls and rudiments. I also joined the jazz band in high school, and started to take drum set lessons, which led me to purchasing a used drum set from a neighbor. That's basically how I got started.
I was really into heavy metal and punk rock. I loved Van Halen, The Cure, Iron Maiden, Led Zeppelin, Jimi Hendrix, and I also liked a lot of the hardcore and speed metal bands from New York City and D.C. Then, when I went to the music conservatory, I did a 180-degree flip, and started getting into guys like Philly Joe Jones, Tony Williams, and Max Roach. I also dug into a lot of the fusion guys like Steve Gadd, Vinnie Colaiuta, Dennis Chambers, and Dave Weckl.
Nowadays, the drummers I enjoy listening to are the behind-the-scenes type studio drummers. You know, the ones that other drummers really appreciate. Some of my current favorites are Shawn Pelton, Matt Chamberlain, Brian Blade, and Bill Stewart. They all have their own unique voice when it comes to the drums, and they seem to work quite a lot. I listen to certain drummers so much that I can pick out their playing before I even open up the album credits.
I've always enjoyed playing drums so much, and I kind of felt that this was what I wanted to do. I think that when you're young and you join a band with your friends, you realise how much fun it all is. At a high school level, I started to excel and place well in various competitions. It felt gratifying to see how hard work and practice could pay off. After I graduated from high school, I went to the University of Miami to study music, where I quickly realized how much growth can be achieved if you practice seriously.
Back in high school, my drum teacher was Tommy Igoe. It was great having a teacher that toured prefessionally, did drum clinics, played in Broadway shows. It helped because I saw the everyday process of what it would be like to be a "working drummer". I would often go with him to his gigs in New York City and help him load his gear. I got to see the inner workings of what it was like to ride on tour buses, stay in hotels, pack up your gear, soundcheck, implement electronics, etc. Tommy played a crucial part by showing me what being a "freelance musician" was all about, and I tried to take that experience and his work ethic with me when I went to the University.
Also, I never really gave myself many other options regarding my career. I didn't have a back up plan, or a plan B just in case the drumming thing didn't work out. My plan A and plan B were both one-in-the-same, and that was to play the drums.